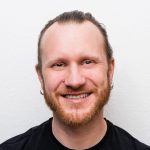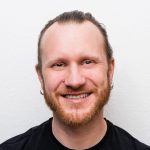 I help when it comes to web analytics, tag management and reporting.
Optimize your digital channels with me, save time and resources, measure the success and thereby increase your digital performance.
Request an analytics audit!
My service areas
You have a problem - I can help!
If you want to do better online marketing with your website, but have problems in one of the following areas, I can help you. Let your website visitors become customers.
DIGITAL ANALYTICS – SERVICES
Website data is precious
Website data can help
There are good reasons to collect and evaluate the data. Let yourself be supported and identify the weak points of your website. Measure clear goals that bring you forward and increase the user satisfaction of your visitors.
Identify weak points
A good website gives visitors the information they need – quickly and easily.
Measure goals
Use tracking to measure whether a user meets the website's goals.
Increase user satisfaction
Understand how a user behaves on your website. Get an overview.
Find out why it is worth collecting website data
Everyone should know the five reasons why investing in proper website tracking is worthwhile.
What do you need and what are the steps to get started?
READ MORE HERE!
Tracking tips from the blog
Does everything sound good and you are curious?
Would you like to find out more about digital analytics & website tracking?
Let's talk! During a free conversation, we will see how we can move you and your company forward together.
Support guaranteed
Get in touch
Do not hesitate to write to me if you have any questions or need support.
Trackingninja
Web Analytics & Tag Management Consultant
Middle Franconia – Nürnberg
Pfälzer Strasse 12
91161 Hilpoltstein