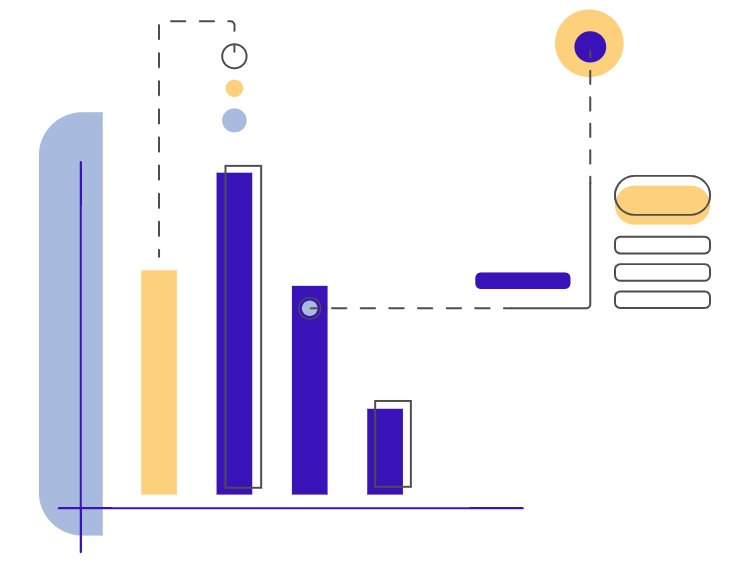 What is a data layer? – 2021
The data layer is always under discussion in connection with web tracking, Google Analytics or Matomo. How the data layer is used or can be used I already have, in the following article on the basis of Matomo, explained. In this post, I want to briefly go over its pros and cons again.
The question arises:
Does my website need a data layer?
Tag management systems need a data layer
The data layer is an array in which objects and their attributes are stored. These come from the back-end of the e-commerce system or are captured and stored via JavaScript when the page loads. Tag management systems can then pick up these attributes on the fly.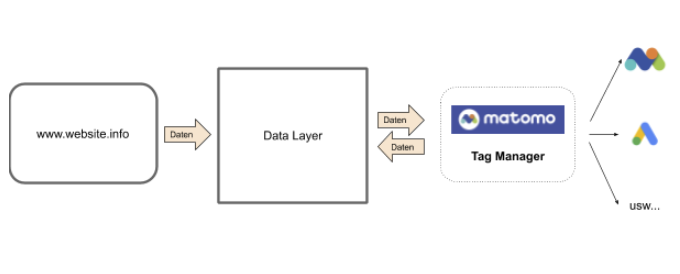 The advantage of this is that the site owner or marketers don't have to write any code.
About the tag manager (Google / Matomo) attributes can be picked up and used in remarketing and advertising tags.
But also in event tags.
However, it should be kept in mind that the Data Layer is only the source of the information, while the Tag Manager is only the tool for picking it up.
The data must then be sent to the web tracking tool. A tag management system alone does not save anything.
However, this can be done via the event tags already mentioned.
Is it worth it?
The data layer can be a great help and time saver when it comes to enriching Google Analytics with information.
So it's a good idea to talk to the developers about it. This is because the development team can implement what is needed and already knows what data is available.
But also CMS systems, such as WordPress, offer plugins that can quickly and easily provide a data layer.

But isn't it an advantage if information is available as soon as the page is called up?
For example, the page type: home page, blog post, product detail page, FAQ, ….

Complicated filters or regular expressions (RegEx), which are also error-prone, are no longer necessary. Instead, you can filter in Google Analytics, with a Custom Dimension.
Even if the data layer means some work in advance. This effort is only one-time and can usually be implemented by the developer.

However, it needs to be clarified:
What do I need?

How can I use it?

What advantage do I get from it?
In the further course it is also guaranteed that the data are neatly arranged and follow a certain structure. Which has a positive effect on analysis and reporting.
Effort that pays off!
Of course, time is required in the form of research, planning and exchanges with consultants and analysts.
In the long run, though, it's worth it.
As you can extend your web tracking faster and more comfortable, the data is more structured and therefore several areas benefit.
Thus, it is safe to assume that the Data Layer is a worthwhile addition to the website.
Data layer – creation necessary or already available?
If you already have and use a data layer on your website, let me know.
But also, if you think some help would be necessary we can talk about it.
I can gladly advise in this case.